Gold Dust Dreams embodies the spirit of Fleetwood Mac and goes to great lengths to recreate their greatest hits at each performance!
GET TO KNOW EACH ARTIST AND HOW MUSIC HAS SHAPED THEIR LIVES.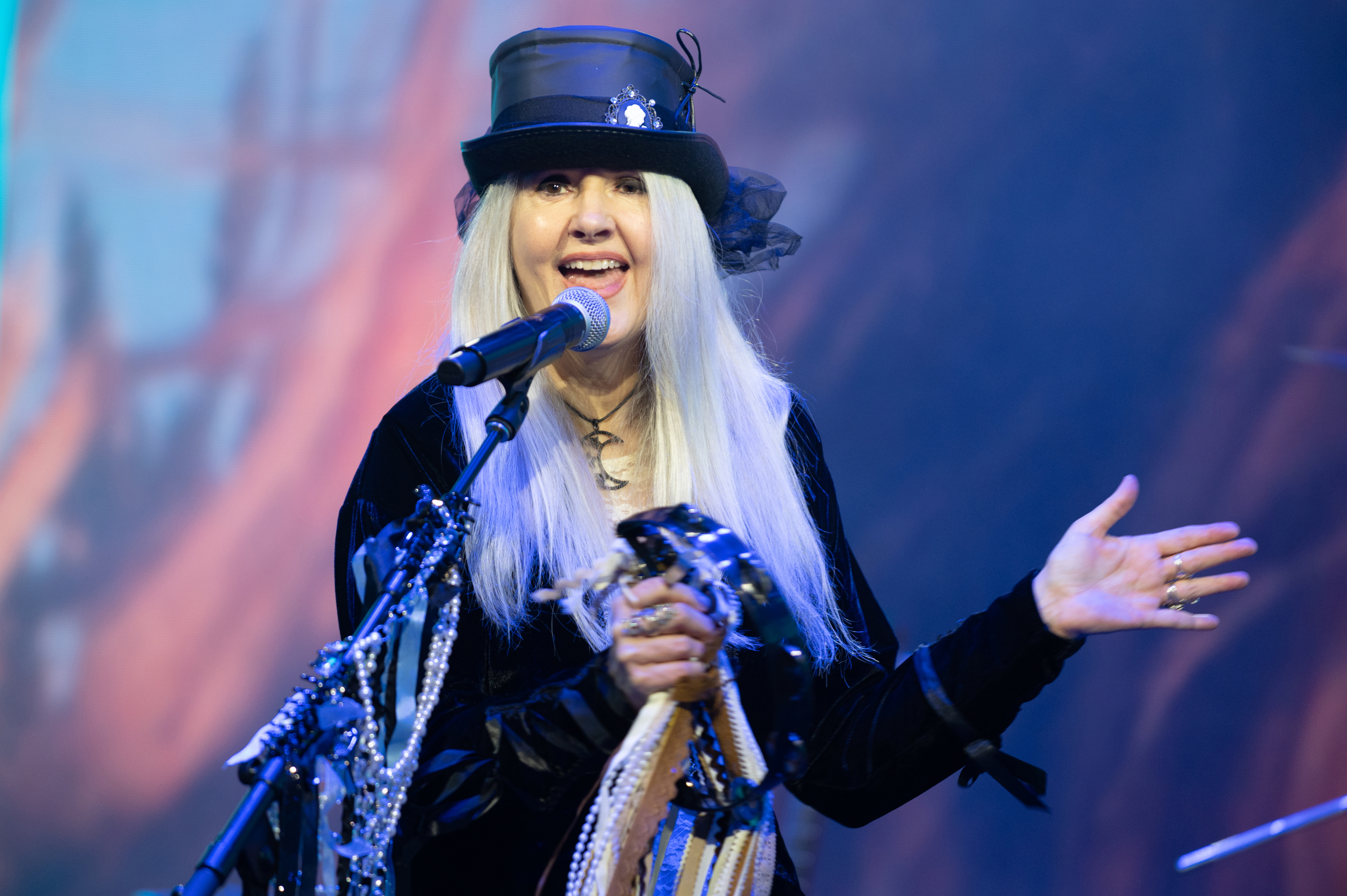 Julie Lawrence
Lead Vocals
Julie Lawrence performed for many years in "Mirage," the successful Chicago-based tribute to Heart & Fleetwood Mac–playing the musical role of both Stevie Nicks & Nancy Wilson. Julie has shared the stage with several chart-topping rock bands including Cheap Trick, Grand Funk, 3-Dog Night, Paul Rogers, Joan Jett, and more. Julia relocated to Las Vegas & formed 3 national tribute shows Fleetwood Nicks, Heart Alive, & the Women of Rock. Both Fleetwood Nicks & Heart Alive were nominated multiple years for Best Tribute Show in the country, with Heart Alive taking the win in 2011. The band was honored with the award at the Vegas Rocks Magazine Awards Event along with artists such as Sammy Hagar, Geoff Tate, Jon Anderson, Vince Neil, Sebastian Bach, and many other rock legends. Her tribute shows have performed at notable venues around the country and in Las Vegas, including being chosen as 1 of only 12 bands in the entire country to perform NYE at Fremont Street Experience "TributePalooza." Julias uncanny Stevie Nicks's tone lays the foundation for the group.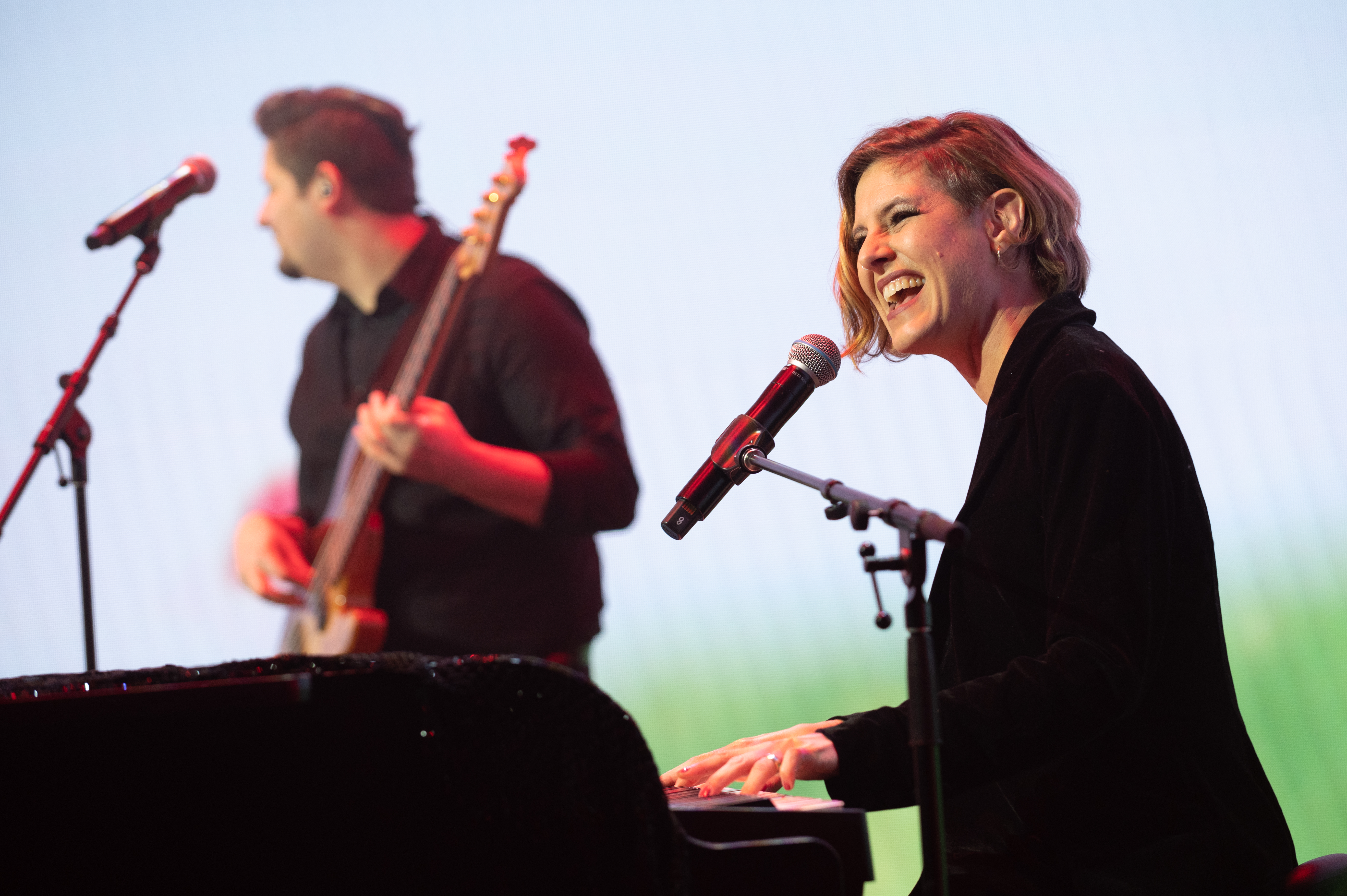 Kara Kesselring
Vocals & Keys
Kara Kesselring is an incredibly skilled pianist, vocalist, arranger, freelance musician, and dedicated educator based in Chicago. She is a pit musician for the hit Broadway shows Waitress, A Bronx Tale, and The Grinch and made her music directing debut on the show, A Taste of Things to Come at the Chicago Broadway Playhouse. Among the many accomplishments of her ever-expanding resume, Kara has also played keys and sang in the Tony award-winning smash hit Jersey Boys (National Tour, Broadway in Chicago)! She has also toured with the breakout PBS retro-rock sensation Under the Streetlamp; as well as composed, arranged, and performed around the globe for educational comedy troupe Wavelength. Kara has worked at many Chicago theaters such as Chicago Shakespeare Theater and Marriott Lincolnshire Theater. Kara was elated to join the Fleetwood Mac Tribute band, Gold Dust Dreams. Kara has been to many Fleetwood Mac concerts, listened to their music growing up in Iowa, and looks up to Christine McVie as a female keyboard/vocalist. Kesselring's keyboard and vocals channel the spirit of McVie truly bringing Gold Dust Dreams to life.
Dave Calzaretta
Lead Vocals
Dave Calzaretta is the founder of the award-winning cover band Maggie Speaks and an award-winning entertainment entrepreneur. Even though he started his career in finance, Dave knew his heart belonged to music! Sitting in a cubicle was not his style and so in 2000, Dave left the corporate world to pursue a full-time career in the entertainment industry, founding Magnificent Events. He quickly established himself as one of the top event producers in the Chicagoland area. With a keen eye for talent and strong business background, Dave was able to build Magnificent Events into a company that helps clients produce high-quality events, secure top-quality celebrity and professional entertainment, and production for their events. Dave also shines on stage and contributes his vocal skills to multiple bands including, Gold Dust Dreams, Maggie Speaks, and One of These Nights.
Chris Siebold
Vocals and Lead Guitar
Chris Siebold is a guitarist, composer/songwriter, arranger, singer, free-lance journeyman, and a native of Chicago! After receiving his BA in Music and Guitar Performance from Elmhurst College, he accepted an adjunct teaching position at the college and taught private lessons, and led performing ensembles for 9 years. He is a well-known player on the Chicago scene and shares the stage with many bands including Maggie Speaks, Kick the Cat, Tributosaurus, and many more! He also plays frequently at Willow Creek Community Church and feels truly blessed to play with so many inspired souls. Chris Siebold's versatile guitar playing brings those classic Lindsay Buckingham parts to life as Gold Dust Dreams takes you on a journey through the career of one of the most successful bands of our time.
Mikayla Schawel
Bass Guitar
Mikayla Schawel is a vibrant 24-year-old producer, engineer, song/score writer, and mixer from Chicago. Projects she has worked on have reached a collective of 4.4 million streams. She is a versatile multi-instrumentalist with the creative depth and artistry to elevate any artist or creative studio above the crowd. Mikayla has led or collaborated on hundreds of exceptional projects with marquee clients including Fatai, Marshall Hall, Sharon Irving, James Paek, Willow Creek Community Church, Advocate Creative, and a long list of emerging artists that seek best and brightest. Mikayla is supported by various record labels including BEC Recordings, House Session, and Red Eleven Records. She is excited to be a part of Gold Dust Dreams and looks forward to diving into the iconic bass lines of the skilled John McVie.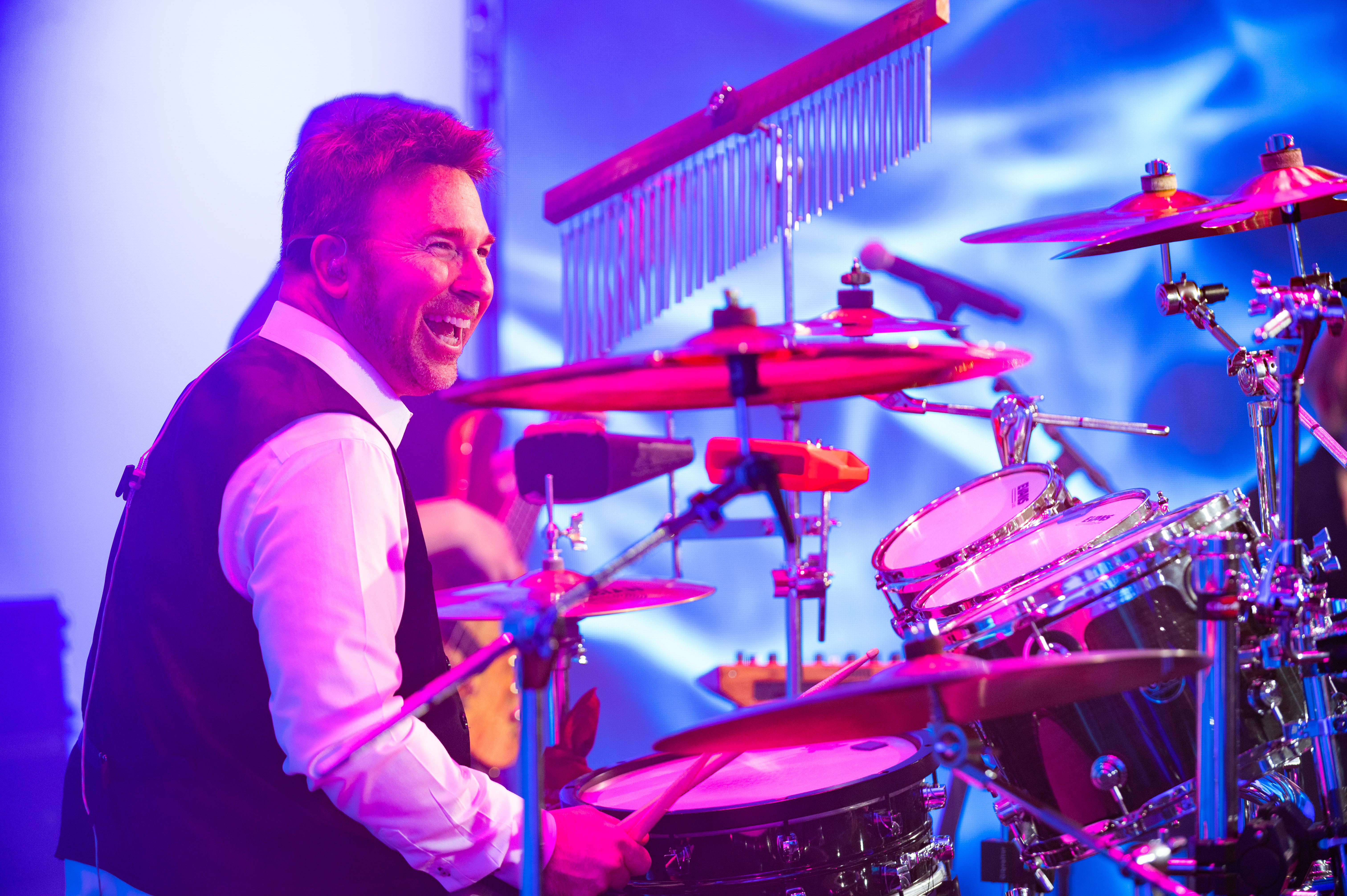 Ron Barnes
Drums
Ron Barnes is a professional musician who works as both a live and studio drummer. He has been heard on CBS, MTV, and national radio, and performed nationwide at venues ranging from Caesar's Palace in Las Vegas to Summerfest and Country Thunder in Wisconsin to Soldier Field and Ravinia Festival in Chicago as well as numerous clubs, fests, concert venues, conference centers, megachurches, and special event centers throughout the country. He has also played on many studio recordings throughout his career, earning a reputation as a reliable session drummer. Ron studied at Berklee College of Music in Boston, MA, and with select private instructors, but credits most of his success to countless hours of playing and listening to all styles of music while growing up. Ron channels the world-renowned sound and skills of Mick Fleetwood holding down the rhythm section of the group with style!